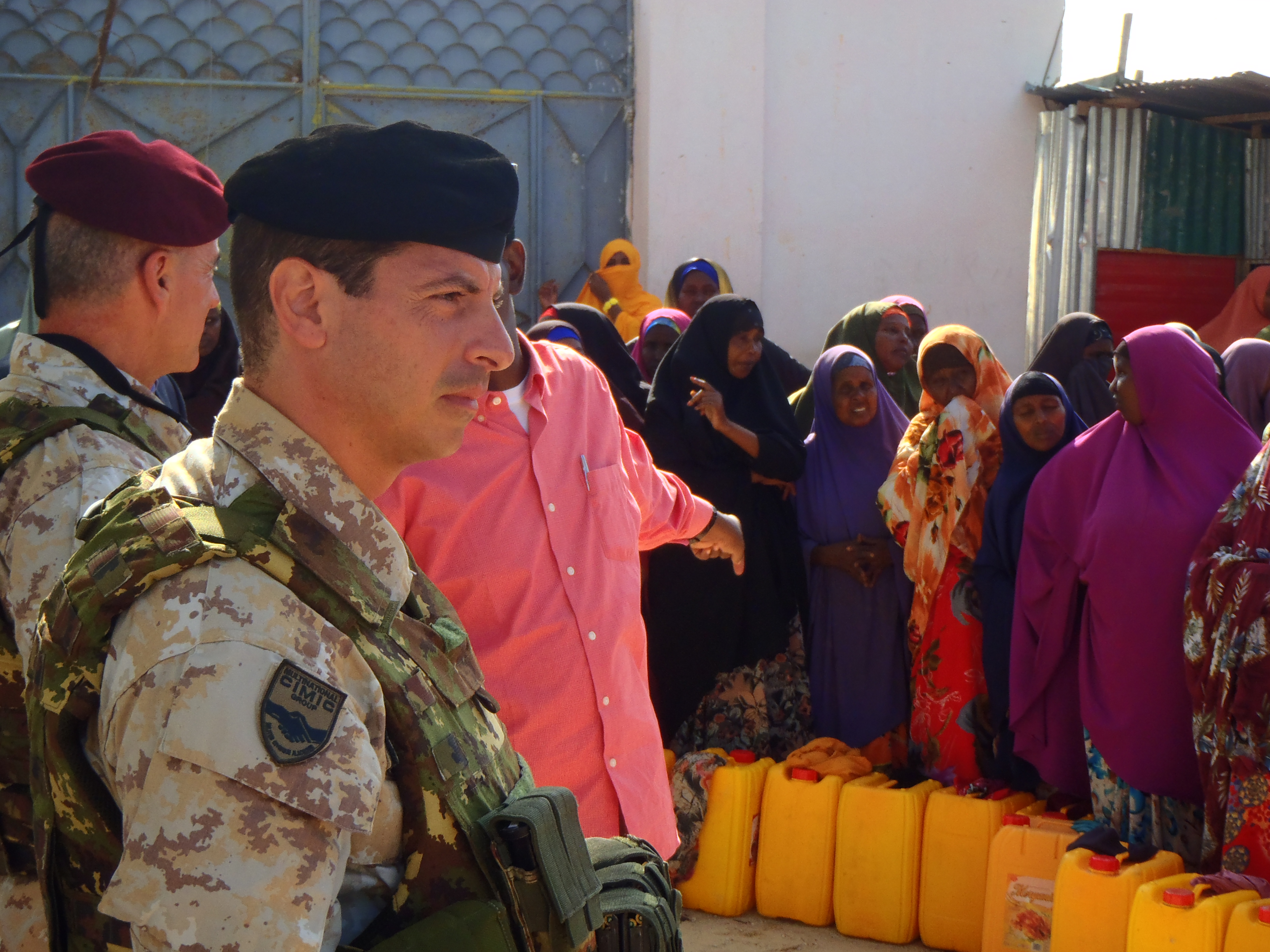 MISSION
After successful Full Operational Capability test in 2006 and 2008 HQ MNCG became a member of NATO and in February 2006 received the following mission:
"Headquarters Multinational CIMIC Group shall be prepared to deploy on order of the Supreme Allied CommanderEurope, to an area of operations designated by SACEUR, for sustainment and rotation, for prolonged operations and to undertake combined, joint military operations across the operational spectrum. The role of the Regiment is to engage in the civil and military cooperation giving full support to the NATO military Commander on the field". The Multinational CIMIC Group has been tasked to: 
- As indicated by Riga Summit, intensify the involvement of civilian actors in a more comprehensive and integrated way into planning.
- As stressed by Bucharest Summit , improve coherent application of NATO's own crisis management instruments and enhance practical cooperation at all levels with other actors, wherever appropriate, including provision for support to stabilization and reconstruction 
- Engage, as ordered, in CIMIC activities and support during operations the chain of command from DJSE/LCC/CJTF HQ level down to Brigade level.
- Serve as an essential forum for CIMIC consultations, a planning staff and a centre of expertise
- Create and maintain close relationship and liaison with IOs / NGOs
- Ensure Reach Back Capability  approach at all levels, and focuses on the mission preparation training requirements and effects based joint training.